Italian Honda motorcycle racer Marco Simoncelli died in a tragic MotoGP crash today at Sepang racetrack at the Malaysian MotoGP in Kuala Lumpur, Malaysia.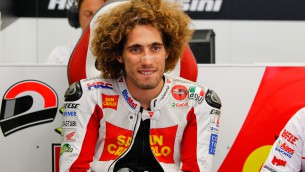 According to USA Today, his helmet was "ripped off" during the crash and he died of head, neck and chest injuries.
Just last week IndyCar driver Dan Wheldon was killed at Las Vegas Motor Speedway. Yet another brutal reminder of the inherent dangers involved in automobile and motorcycle racing. Read more here at USAToday.com.

Alternatively you can read MotorAuthority.com coverage.
Here is the official MotoGP.com website with a brief article of the tragedy:  MotoGP.com